Constructing Connections: Fiction, Art and life.
An artists residency and exhibition in Croxteth Hall Liverpool – 2017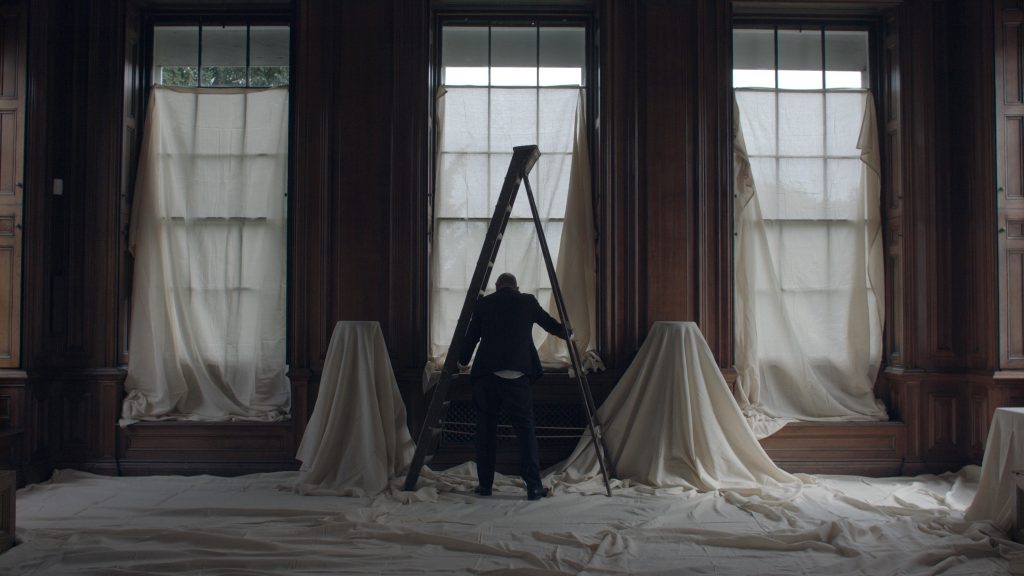 A project initiated and developed by artists Neville Gabie, Patricia Mackinnon-Day and Paul Rooney, working with Liverpool based curator, Frances Downie. The project was a response to the critical socialist novel The Ragged Trousered Philanthropists by Robert Tressell. Published in 1914 posthumously by his daughter after his death and burial in an unmarked grave in Liverpool, the book quickly became a seminal text for the labour, socialist and trade union movements in the UK.
The artists work was developed in relation to Croxteth Hall, Liverpool with the artists given access to the house and archives for a period of research and development, prior to an exhibition in the house during the summer of 2017.
To complement the work and explore the context of Croxteth Hall and the writing of Tressell's novel, a newspaper publication was produced with text by Dr Deaglan O Donghaile, Jessica Holtaway and Tessa Jackson.
'A tale of painters and decorators who are forced, daily, to compete with one another in an economic race to the bottom. 'the painters bible' as the novel became known. was quickly recognised as an important radical, even insurgent text.' Dr D. O'Donghaile
'Artists Neville Gabie, Patricia Mackinnon-Day and Paul Rooney, in their recent collaboration decided to respond to Tressell's 1914 novel 'The Ragged Trousered Philanthropists' not from a point of illustration but rather to reflect on the books central premise of the 'fundamental need to replace the entire capitalist system with a new and more radical society' [Tony Benn 2012] and how its message remains relevant today' Tessa Jackson
'Historic records of Corxteth Hall evoke beautiful images of generations of families along with their most loved horses and dogs. 'Who lived in Croxteth in 1919 you might ask? The answer would be the Molyneux family, the Earls of Sefton.' But in reality many, many more individuals lived in the Hall at this time, as servants. Some people spent the best part of their life living there, but records of their experience are rare, if they exist at all.' Jessica Holtaway
Neville Gabie developed and installed three video works into the house.
Experiments in Black and White XXII – a work in which the artist paints the wall and himself white, then black, then white. Installed in the gallery above the main stairs alongside the portraits of the Sefton family.
Experiments in Black and White XXI – a work filmed in the kitchens where the artist tries to hold up a pile of plates as long as possible. The work was installed in the Hall Dinning Room.
Experiments in Black and White XXIV– a work in which the artist move furniture from Lady Sefton's Bedroom to the servants quarters, negotiating the very narrow passage ways and staircase. Th artist then moved furniture from the servants quarters in the other direction, back into the main house and along grand carpeted corridors.