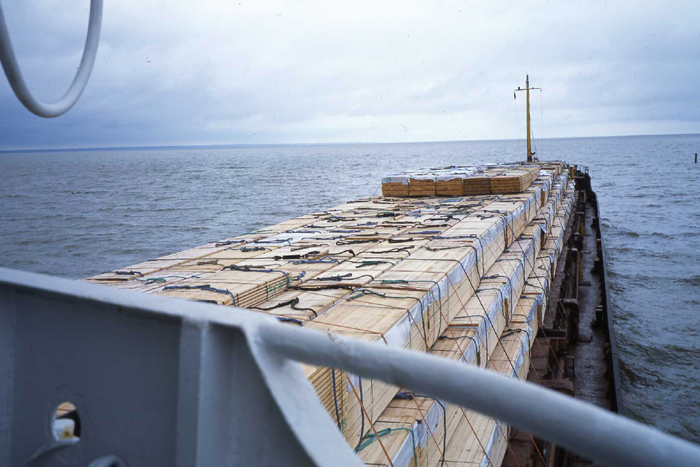 Coast – Commissioned by Firstsite Gallery, Commissions East, Essex County Council 2002/03
In 2003 Neville Gabie Was commissioned to develop work in response to Foulness Island and the other Five islands which make up the mouth on the Thames Estuary on the Essex Coastline. Neville Gabie as well as John Kippin, Elizabeth Wright, Zoe Walker and Neil Bromwich were all part of a larger project of commissions responding to the length of the Essex Coastline.
The Site Neville was allocated was is an MOD munitions testing site and a former Nuclear Facility, but with a resident farming community of a couple of hundred people. Over an 18 month period he developed a series of works which involved;
Flag of Convenience Over A.W.E.- Flying three kites, a red, yellow, and blue kite, on and around the perimeter of the MOD site. Each kite was fitted with a camera, filming both this inaccessible landscape and each other.
Heroes Of The Sea – A journey on board a Russian cargo ship importing timber from Estonia to a wharf on the river Crouch just a few hundred yards from the last resting place of The Beagle – the Ship that Charles Darwin traveled on.
The State Of The Tides – A collaborative project with the Kenyan Writer Yvonne Owour following the route described in Joseph Conrad's novel The Heart of Darkness, up the Thames Estuary. Yvonne wrote a short story in response to Conrad's Novel.
I Spy At The Seaside – A public walk along the 'Broomway' in the Thames Estuary and then accross Foulness Island, marking and reopening Public Footpath's across the MOD site.
Save