Living-Language-Land is a wonderful new collaboration between Neville Gabie and Natural Scientist Philippa Bayley. Funded by the British Council Creative Commissions in the lead up to the COP26 Climate summit, the digital project is a journey through endangered and minority languages that reveal different ways of relating to land and nature.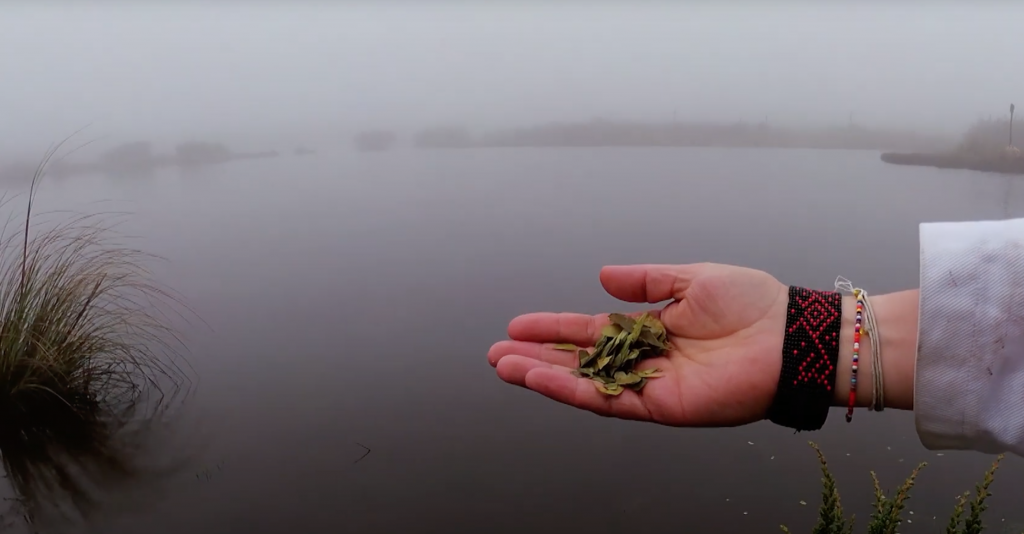 SIWA – Word contribution from Pedagogias Ancestrales, Colombia
The languages we speak shape how we understand the world around us, including our connections to land and nature. But as fast as we're losing species from our planet, so we're losing languages that offer different ways of seeing. What connections, ideas and wisdom are we losing as those languages are lost? What powerful strategies for sustainable living might they offer, to help look afresh at our environmental crisis?
We're sharing 26 words from a different language – and the stories behind them – in the weeks leading up to COP26. Our contributors from across the world share, in their own voices, what the words mean to them and their communities. And they explain how the environmental crisis is challenging the deep bonds with land and nature that their words express. Together the words form a rich word bank that offers a fresh, evocative perspective on our environmental crisis – one that's beyond the scope of the Western-dominated conversation.
The project team comprises artist Neville Gabie (UK), creative producer Philippa Bayley (UK), partners Cesar Sánchez León of Pedagogías Ancestrales (Muisca, Colombia), artist and academic Virginia Mackenny (University of Cape Town, South Africa) linguist and Khwe language expert Matthias Brenzinger (South Africa/Namibia) and social media team, Clemy Humphrey (UK)and Daniel Tarazona (Colombia)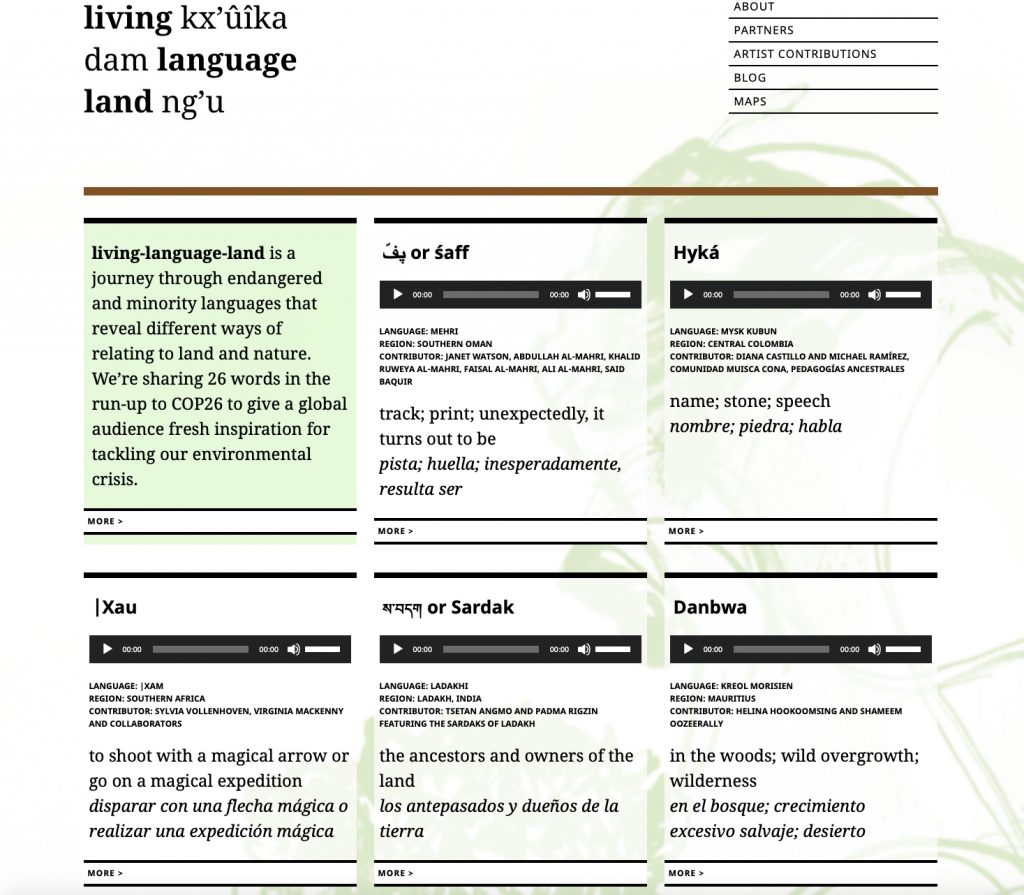 Follow us on Facebook, Instagram and Twitter and on living-language-land.org