A Weight of Ice carried from the North for You – 2010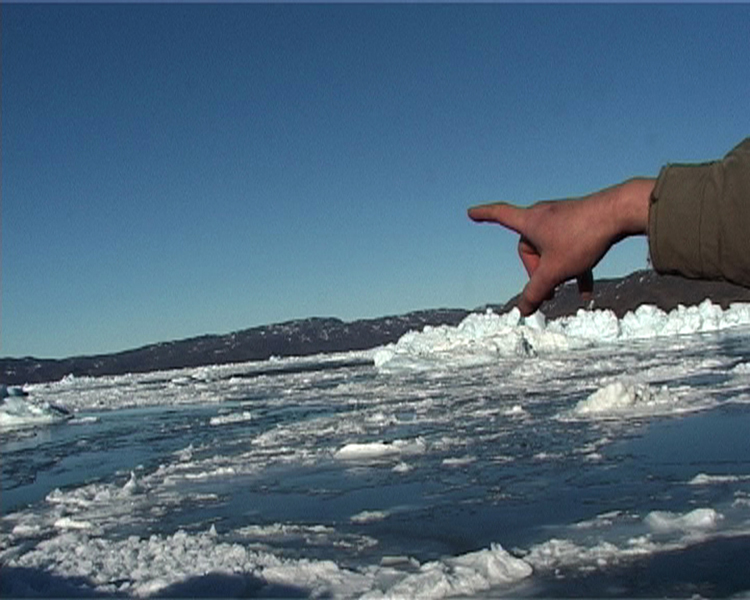 A weight of ice carried from the north for you
Tatton Park Biennial 2010 – Curated Danielle Arnaud, Jordan Kaplan
The project involved collecting and relocating a two ton iceberg from Greenland to Tatton Park. Installed in the gardens the iceberg was kept frozen over six months of summer using solar power in a collaboration with Dr Patrick James, Southampton University. In addition to the physical work, ten three minute blogs are posted on the Tatton Park Biennial website as a means of making the journey and process visible.
The iceberg was collected from the Bredefjord Narsaq, Greenland, transported by ship via Demark to Grimsby, then by truck to Manchester.
The whole concept was inspired by my trip to Antarctica as artist in residence with the British Antarctic Survey [Halley 2008/09] and my shock on returning at the verdant landscape of an English spring.
The energy of the sun harnessed to keep a piece of the Arctic frozen

The juxtaposition of an iceberg set amongst the lush vegetation of an English summer landscape.

The relationship of the ice and technology needed to support it made visible and intended to provoke debate of our relationship to the natural environment

The journey [blogs] intended to make visible our relationship to a wider community.
The project was only made possible through the collaboration of Dr Patrick James, Energy and Climate Change, School of Civil Engineering and the Environment at Southampton University.
Tina Jensen, Greenland Government and the people of Narsaq
Thanks also to; Royal Arctic Shipping, Dave and the team from Catercool, Pilkington Glass, Romag, Danfoss, for equipment and support and to all the staff at Tatton Park.
Materials; Two tons glacier ice contained within a 2 metre x 2.4 metre glass structure, two exterior faces covered by timber.
Twelve photovoltaic panels to support a propane condenser and fan and harnessing the pond as a heat sink.