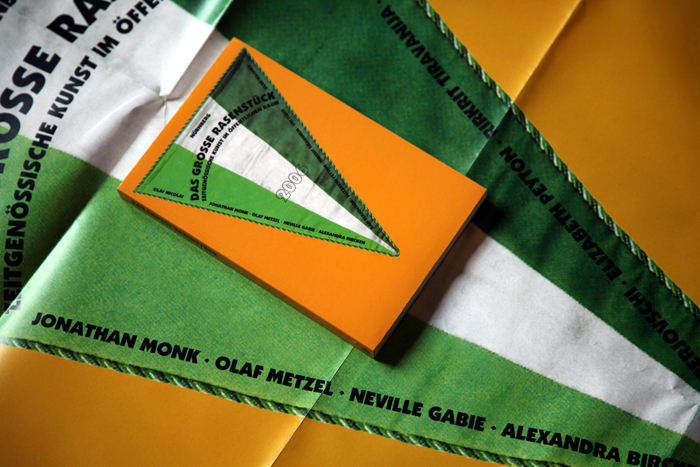 Das Grosse Rasenstuck – Nuremberg, Germany 200.
Curated Florian Waldvogel, Raimar Stange, with artists: Olaf Nicolai, Jonathan Monk, Olaf Metzel, Neville Gabie, Alexandra Bircken, Dan Perjovschi, Elizabeth Peyton, Rirkrit Tiavanija, Uri Tzaig, Silke Wagner
As part of the World Cup Finals in Germany 2006, twelve specially constructed billboards were located at sites selected by Neville Gabie around the historic centre of the city, on which 36 different goalpost images were displayed in rotation over three months. The scale and placement of the goalposts was carefully chosen to create an interesting dialogue or tension the their context.
see press for more info