Experiments in Black and White – ongoing series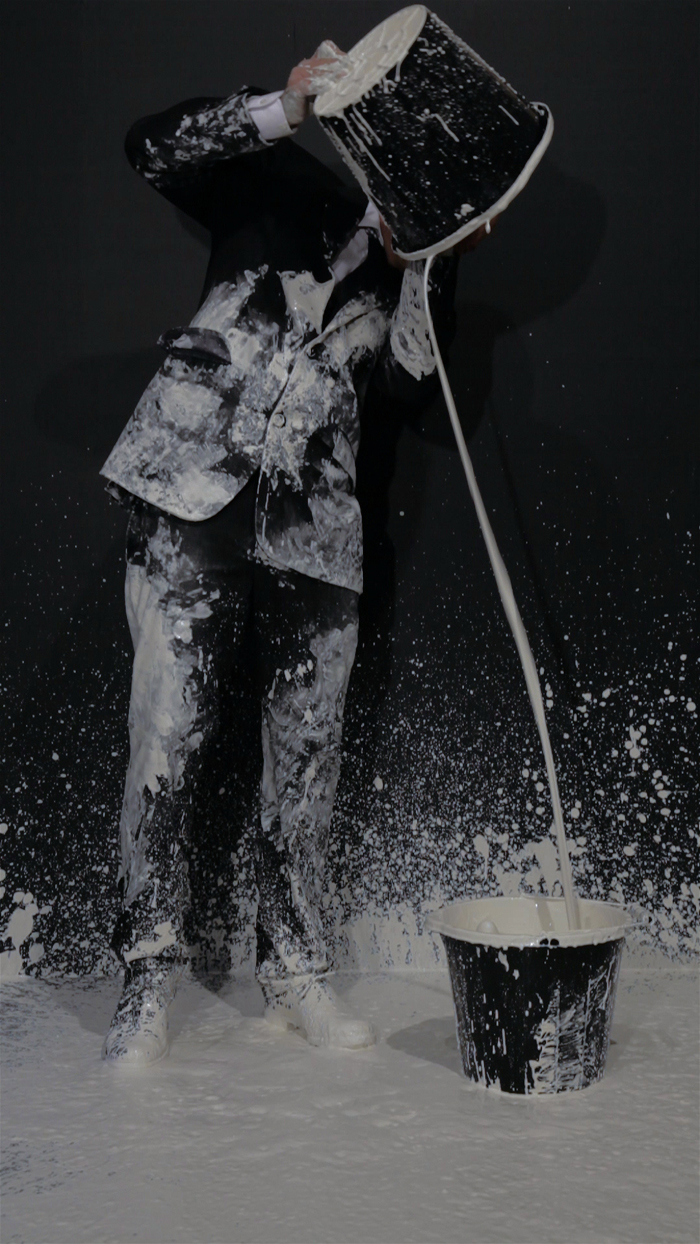 Experiments in Black and White 9 – Cabot Institute Bristol University 2012/13
During the time when Bristol University was first establishing the Cabot Institute Neville Gabie was invited to spend one year as their artist in residence. Funded by The Leverhulme Trust, it was a perfect opportunity to be part of an exciting new group of  scientists and academics working together researching all aspects of climate change. With the broad range of research undertaken from the physical to the social and political potential impact of climate change, Neville began with the concept of 'the common room'. A conceptual space or place where everyone could bring something to the table from their own specific area of interest. Something which was the gravitational centre of their research, which could range from an object to a concept, equation, image.
Since the inception of the residency in Spring 2012 Neville Gabie's work has developed into two distinct but overlapping areas. Independently he has been developing a body of studio based films which consider three materials, oil, chalk and glacier ice. Collaboratively working with the Social Geographer Merle Patchett and as a direct result of 'the common room' they have been developing 'Archiving Oil'. An ongoing project evaluating the diverse range of responses to our dependence on an oil based economy. Aspects of this work have been shown within the context of the university with the intention of developing the project within a wider context
Experiments in Black and White 4 – Computer from Neville Gabie on Vimeo.
experiments1 web from Neville Gabie on Vimeo.
experiments7 web from Neville Gabie on Vimeo.
Experiments in Black and White XIII Filmed in Richmond, Northern Cape Province, South Africa. The work was made during a residency with Modern Art Projects, South Africa. It involved an eight hour performance, standing on a block of ice whilst it gradually melted.
Experiments in Black and White XX. Filmed in Belval, Luxembourg at the former steel plant. The work was one of several works developed by Neville Gabie during a four month residency – BeHave commissioned by Fonds-Belval.