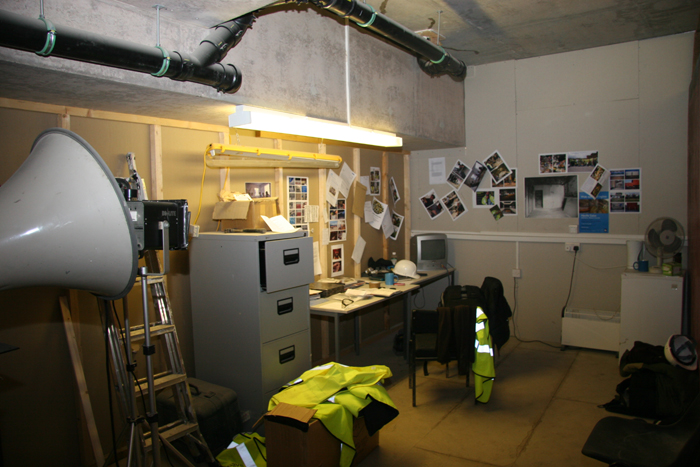 Neville Gabie, onsite studio, Cabot Circus building site
BS1 – Artist in Residence Cabot Circus Bristol 2006/09
In 2006 Neville Gabie was commissioned by Insite Arts on behalf of the Bristol Alliance to be artist in residence on a 37 acre city centre redevelopment in Bristol. With an onsite studio, Neville was give free access to any part of the building site as well as the opportunity to attend board meetings and site meetings.
Over that period Neville Gabie produced four publications covering several specific pieces of work. Two works are a permanent feature of the development. In addition with the support of Insite Arts and Bristol Alliance and with Arts Council funding Neville Gabie invited and seven additional artists to make temporary work in response to the development.
Trailer from a full length film made onsite during the construction of cabot Circus, Bristol
The main website for this project is; www.bs1.org.uk
'On the 16th Floor of an adjacent building, Castlemead House, The Bristol Alliance has their office commanding a panoramic view of the whole site. Housed in these offices are the Architects models, the concept, whilst outside ten cranes move silently over a large vacant space. In the same building taking up the whole of the third floor, Sir Robert McAlpine, contractors for a large part of the site, are based. The offices are filled with Architects, Engineers, site managers, works managers, and teams of people responsible for the procurement and logistics of huge quantities of materials.
Currently the site itself is an assault on all your senses; noisy, dangerous, busy, there is no space to stop or think amongst the heavy machinery. Relative calm exists in the site canteen. And what is immediately obvious here is the huge diversity of nationalities involved in the building industry. It is a global community collected together for a short time and with a specific task. Beyond the blue hoardings of the site is the rest of Broadmead,, St Paul's and St Jude's, with the main arterial road into the city , the M32, leading right into the heart of the development.' Neville Gabie 2007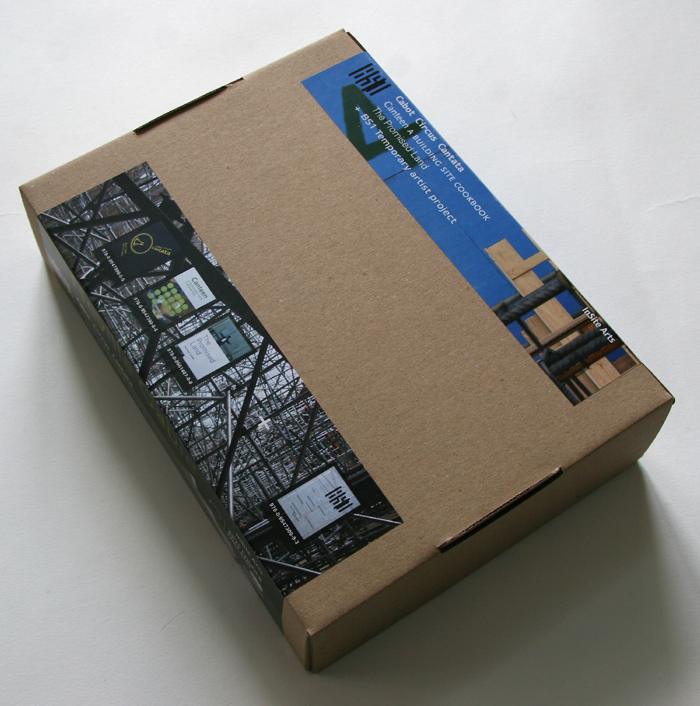 Limited edition [100] signed boxed set of all four publications.