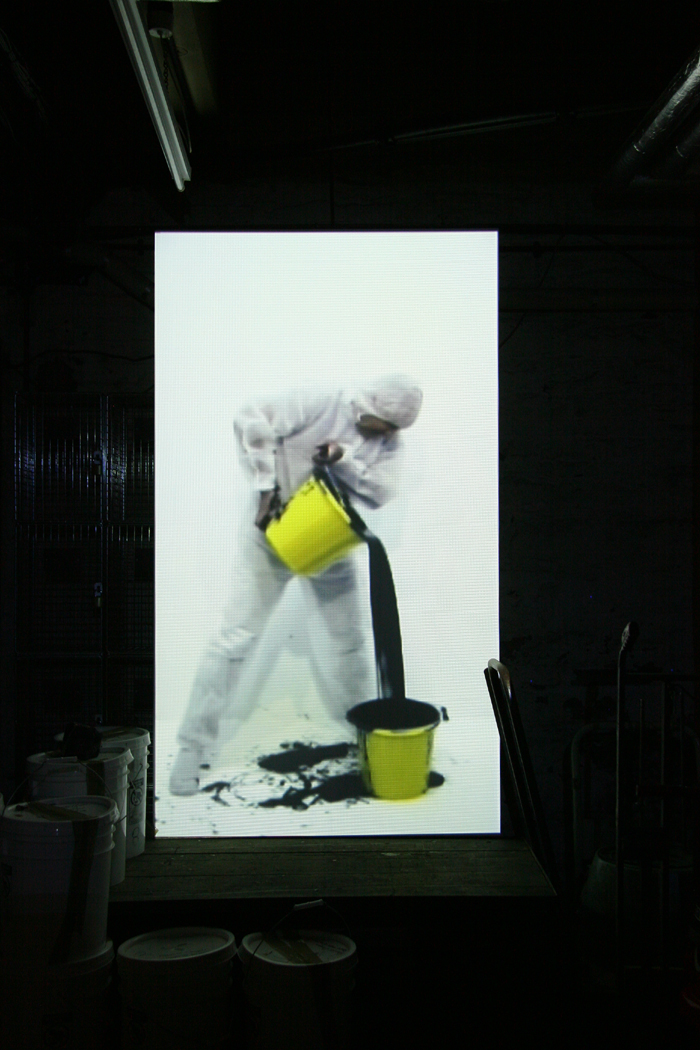 Archiving Oil – Earth Sciences Building Bristol University. May / June 2013
Neville Gabie was commissioned by the Cabot Institute at Bristol University to be artist in residence from summer 2012- summer 2013, funded by the Leverhulme Trust. The Cabot Institute brings together scientists and academics from all departments to work together collaboratively in response to climate change, risk and uncertainty.
Archiving Oil is the first opportunity to see what Neville has been up to. An installation for a limited number of days has been installed in the basement and rock store [archive] of the Earth Sciences Faculty in the Will Memorial Building, Bristol. Working with Social Geographer, Merle Patchett, the exhibition focuses on our relationship and dependence on an oil based economy. Neville will be showing four new video works.