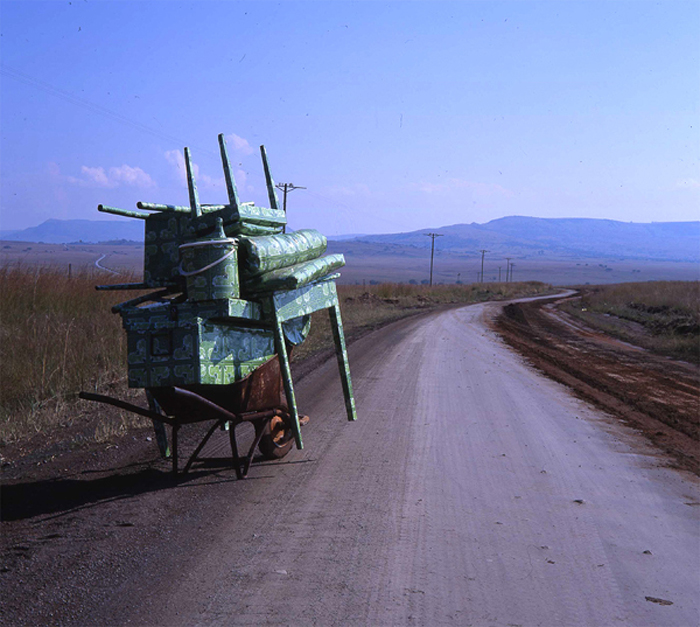 Pomeroy to Maria Ratchitz – Dundee, Kwa-Zulu-Natal, South Africa 1996
During 1995/6 Neville Gabie did a teaching exchange with South African artist Jeremy Wafer taking up his post in the sculpture department at the Natal Technikon in Durban South Africa.This time back in his native South Africa was one of the most significant in terms of defining his practice. As well as a step away from a formal and material based sculptural practice, it gave him the confidence to embrace a direct response to a landscape outside the gallery with a series of temporary interventions and time based works.
Between 1995 /98 he developed a body of temporary works which were exhibited as a two person  exhibition with Alastair Whitton at the NSA Gallery in Durban, the Tatham Gallery, Pietermaritzburg  the ICA Gallery Johannesburg and Gasworks, London. Work from this series  was purchased Carnigie Gallery, Newcastle, South Africa.
It was whilst in South Africa in 1995 that Neville Gabie first began photographing 'found' goalposts in an ongoing project which extends to numerous exhibitions and three publications. Please see Posts