Factory works commissioned by Factory International, Manchester
Factory Works Project Launch – Aviva Studios, home to Factory International and Versa Studios 23rd September 2023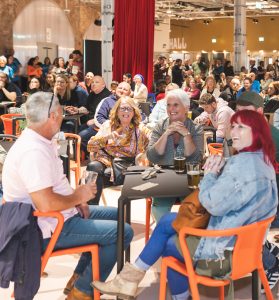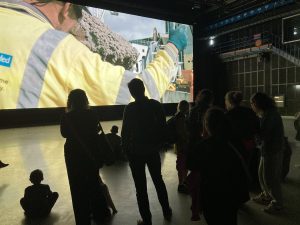 FACTORY WORKS. A project by Neville Gabie
Music by Nabihah Iqbal & Neville Gabie with the construction workforce of Aviva Studios, Manchester, England
Commissioned by Factory International
Celebrating the construction workforce behind Factory International's new home, FACTORY WORKS is an artwork in the form of a vinyl record.
Created by artist Neville Gabie and musician/DJ Nabihah Iqbal in collaboration with construction workers and manufacturers involved in the creation of Aviva Studios, the record mixes industrial sounds and snippets of conversations with workers – all underpinned with original electronic music.
Neville Gabie is known for creating works that respond to people and places in moments of change. Focusing on the core materials that form the infrastructure of Aviva Studios – steel, concrete, cloth, rubber, wood and glass – FACTORY WORKS was made over a two-and-a-half-year period from Spring 2020 to Autumn 2022.
Every worker from the factories together with the whole on-site workforce will receive their own copy of the vinyl album.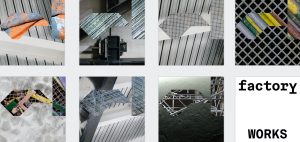 For more information and to buy a limited edition Vinyl Album see: https://factoryinternational.org/factoryplus/factory-works/